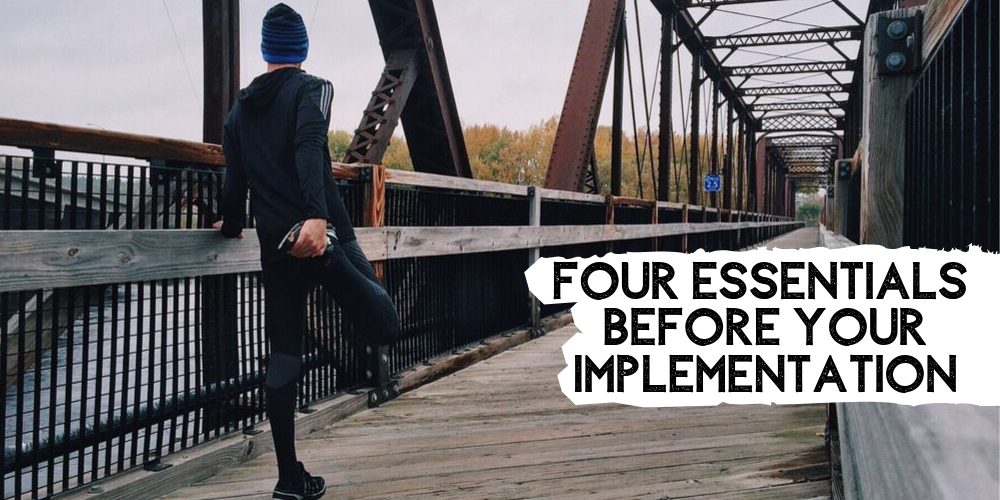 The aim of ServiceNow is to provide a platform that can be heavily customized to fit the specific needs of your business, meaning the service on offer can be pretty much anything you want it to be. That flexibility and scalability is a big reason why more and more companies are seeing its value and making the switch.
ServiceNow's revenue increased by 36% in 2018, and sales rose another 29% in the first nine months of 2019. That growth is expected to continue at the same rate through 2021, as more and more companies look towards implementing the SaaS giant as a way to benefit their own organization.
It may still be used primarily for service management, but as ServiceNow continues to push itself as a holistic way to run your business, its appeal grows. However, one word of warning; in a recent survey we carried out amongst ServiceNow professionals, almost a third experienced a delay during their implementation.
Almost half of respondents reported that poor planning prior to migration was the cause of this, meaning that your go-live is the absolute tip of the ServiceNow iceberg. Here are some of the best ways to make sure your adoption goes as smoothly as possible.

Doing your homework
It almost goes without saying, but any successful implementation comes as a result of proper planning. The first port of call is the senior stakeholders within a company, who must be 100% behind your decision to proceed with ServiceNow. Once you've researched and settled on it, work with your tech team to create a proof of concept, to show exactly how it'll deliver better service.
It's really key here to include the parts of the business that aren't just ITSM. You should look at creating visible ways that all parts of the business will benefit from it. There's no use investing in such a customizable solution, then using IT as the benchmark as to how the organization will improve as a result.
You'll also need a roadmap which covers what your ServiceNow organization will bring to the business, and when. It's easier to get buy-in from senior levels of the company when you can provide a timeline of when they'll notice the advantages from the solution. It's also the best way to measure the success of your adoption in future—it's easier to declare it a success or failure when you can point towards specific yardsticks in the schedule.
It's also worth knowing ServiceNow's limitations before you decide to purchase. There's not much that it can't do, but if you have a business need, it's imperative that you have a clear answer on whether it's the best solution for you. Even if it's something you don't envisage implementing until much further down the line, you need an answer now. It's pointless wasting resources trying to desperately code a solution or workaround something that simply isn't possible.
One easy way of knowing your requirements is being aware of the limitations of your current platform. What can't it do that you need it to? When it comes to making your purchase, ask these questions before committing.
ServiceNow roadmap
Your roadmap will be an essential document when it comes to planning your implementation. When you have different parts of the company demanding specific features or expecting immediate results, then a well-structured timeline will give reassurance to stakeholders as your journey evolves and your busy tech team are already trying to spin as many plates as they can.
It may look like an out-of-the-box solution, but you'll need so many different customizations to make the solution fit your needs, that implementing it takes time and patience. Perfecting it is a never-ending process! Having a clear indication of when to expect different integrations will make your life much easier in the long term.
ServiceNow provide a free ebook that will help you put together your own governance model, which will provide you with a structure for your roadmap and allow personnel to understand the decisions you're making more clearly. Different departments will have varying objectives from embracing ServiceNow, so will have their own expectations independent from the rest of the business. Being clear over the why and when of your implementation will be invaluable when questions start to flood your inbox.
People can naturally be wary of change, and will question the process. Mapping your implementation out clearly is one of the easiest ways to alleviate fears and get better buy-in.
Resourcing your project
There are, of course, two different approaches towards your go-live date itself, and your roadmap will dictate how you go about that. The first is to dedicate enough resources that you start life with a holistic solution, where ServiceNow replaces everything and the only changes beyond that are modifications and slight tweaks after updates. This may, of course, require short-term hires to beef up your tech team, but will mean the entire organization can immediately get to grips with the new product. Having the whole business singing its praises from day one is a satisfying end result from any tech adoption!
Do you need ServiceNow professionals at short notice?
Use our Candidate Search tool to find contract staff who can be with you by tomorrow.
The second will be prioritising who needs it, and whichever areas will produce the most-effective results will see it implemented first, with other areas of the business gradually following suit. This will likely mean your existing team can handle the adaption without new additions, as long as they're kept up to date via ServiceNow certifications, but will result in you facing questions from other parts of the company as to when it's their turn.
Your dream situation will be having buy-in from the entire business, and the easiest way to achieve this is marketing it throughout and selling the benefits to the staff who'll be using it. Achieving this is more difficult when the implementation is staggered, as nobody wants to feel like they're missing out. It's why a thorough governance model will help guide you towards making the right decision for your circumstances.
Just because you don't have the resources for a business-wide implementation right away, doesn't mean you can't bring in contractors to beef up your tech team in the short term and get your new platform launched, but it's something that needs consideration and will be dictated by business needs. Bringing in contractors halfway through a failed project adds on expense when you least want it, so having a clear picture of who will carry out your implementation is critical.
Futureproof from day one
One of ServiceNow's biggest selling points can also prove to be a drawback when it comes to your implementation. Regular new releases bring a range of new benefits throughout the year, including extra functionality and increased security. It's one of the things that makes it such a desirable platform, however, it means you need to consider this before letting your tech team spend time writing code for different customizations.
What works now isn't guaranteed to be functional in six months' time, when the next update is released. And if you want your digital transactions to be as secure as possible, you simply can't afford to ignore those releases. That could mean the hard work you spend writing custom code now is redundant in the not-too-distant future when it becomes incompatible.
It's also worth noting that because ServiceNow is so customizable without writing your own script, that it doesn't offer support on them if anything goes wrong. That's fine if your implementation team will consist of your existing tech workforce, but if you're thinking of hiring specialist contractors to help in the short-term, then you may not have the skills necessary to resolve issues once you accept a new update.
Configuring catalog UI policies will generally achieve the same end result. So, if you're considering writing scripts in the service catalogs, it may be worth having a clear idea of the resources you'll have available in future if anything goes wrong after a new release.
Finally, remember who needs to benefit
The ultimate business objective for implementing ServiceNow is that your customers, whoever they may be, have a far better experience. Whether that's logging fault tickets to processing HR requests, they need to have an easy-to-use portal that provides a much leaner way of processing information. And that's not the end of your adoption—you should be measuring the results constantly in order to continually improve service.
No matter how ServiceNow works under the bonnet, your core focus will always be on its exterior. It will be deemed a success by the people who use it on a daily basis, rather than those ensuring it functions. Never lose sight of who needs to get the most benefit from your implementation—having a leaner, meaner system is great, but it needs to produce results from those on the frontline before it can truly be celebrated as a triumph.
Find the best ServiceNow professionals to drive your implementation
Upload your job to our site and we'll connect you with pre-qualified candidates