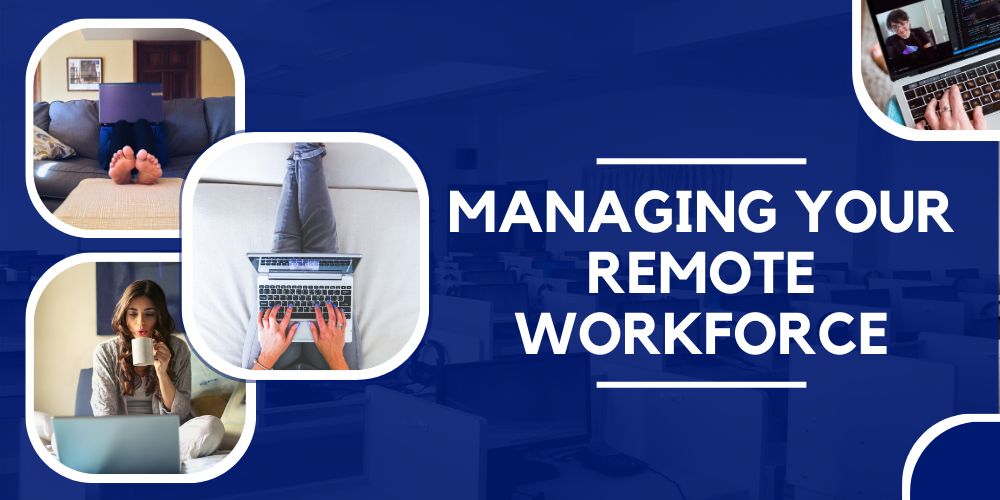 The phrase "new normal" has spread around the world quickly, as businesses across the globe come to terms with their entire staff suddenly working from home. Even when restrictions lift, companies will see the benefits of flexible working for their staff, meaning it's likely here to stay.
Remote working has long been a favoured perk of tech professionals, due to the improved work-life balance it allows. In our 2019 Salary Survey, 78% of the digital workforce that use ServiceNow reported at least one day a week spent working from home. And while nearly a third of those only worked remotely once per week, that number is likely to increase going forward.
However, this new normal doesn't make it easy for people to adjust to immediately, especially the percentile who've not worked from home prior to the current situation. It's an unusual time to start experimenting with it, to say the least. A house full of children being home-schooled, and partners or house mates also being present, don't make for the most focused environment. That's on top of the challenge that remote work can present to employees.
And while the internet is full of tips for those carrying out their work from home, there's less information available for those managing a team of remote workers. Here are four challenges facing your team that you need to be aware of.
Team bonding
More than half of those who lead virtual teams report that building connections is the biggest hurdle they face, which means a conscious attempt to build a cohesive unit should always be high up your list of priorities. Happier people work better, and when you've got a team with a positive outlook and genuine bonds, they're willing and able to work together better, getting more done in the process.
In a normal working environment, this is done quite organically throughout the day. Whether it's a chat as you pass someone's desk, making a coffee together or the obvious water cooler moments, your team will see each other and interact countless times a day.
When you don't have those opportunities on a daily basis, it becomes important to create them yourself. This could be an online game that you play together, having a social thread where your team post pictures on set themes, or hosting a weekly video catch-up where people can share what they got up to at the weekend to replace the traditional after-work drinks.
The specifics are less important, but what is essential is that your team has the opportunity to continue to grow those bonds that develop more naturally in an office environment. Consider it a digital water cooler, and make sure you take your turn to keep the conversation going.
Employee isolation
On a similar theme, it's difficult for employees not to feel isolated, even more so in the current climate. Ordinarily, a walk to a café or coffee shop can break up a day for the remote worker, but the usual way of life means your employees are likely to spend their day looking at the same four walls and staring at the clock.
That initial dream of rolling out of bed and into the home office with a commute that takes seconds might have seemed appealing at first, but it can quickly turn into counting the hours until a delivery arrives just for the chance of some human interaction.
Regular video calls and instant messaging services such as Skype or WhatsApp can help people feel more connected, but it's also worth checking in on people to make sure you've got the balance right. There's a difference between keeping spirits up and being overbearing.
Reading the room
In a normal office environment, you can visually see the sort of day someone is having. They come into the office laughing and smiling, get up to make coffees regularly, and brighten up everyone's days. Or, their head is down from the moment they arrive, they look stressed with papers stacked either side of their desk and you don't know how to approach them.
When you're based remotely, you simply don't have that luxury, so it becomes more difficult to read the different styles of communication. An email might come off as rude or cold, rather than someone simply being busy or stressed, and it can rub people up the wrong way when they're conversing without any visual clues.
It's important that managers work to smooth over any potential communicative misinterpretations in the beginning. Hosting regular video conferences is one way you can help humanize your team members and promote camaraderie. But mainly, be wary that people will be communicating in new and different ways, so don't jump to conclusions and try and second-guess someone's mood based solely on an email. It's for this reason alone that maintaining regular 1-2-1 time with employees is more important than ever, to ensure nothing is festering, and to provide a platform for people to openly discuss any concerns.
Training is stifled
Whenever there's rapid transformation in the workplace, training tends to get left trailing, but that doesn't mean it's not catching up. There are plenty of resources out there than can help managers to lead, build and sustain their virtual teams, as well as how to fine-tune them over time. Use these options: they won't just help you in the short-term, as remote working is here to stay. The lessons you learn now will help you and make you a better leader, as the future of work changes in the blink of an eye.
It's also worth recognizing that individuals on your team need to continue to grow and develop. While training can often slip down the list of priorities, this is a great opportunity to encourage employees to spend time learning. Once we get back to as close as normal as possible, having a highly motivated team with an even greater range of skills will bring real power to your ServiceNow team.
Need to find ServiceNow talent fast?
Upload your job with us, and within 48 hours you'll receive a list of available candidates suited to the role.