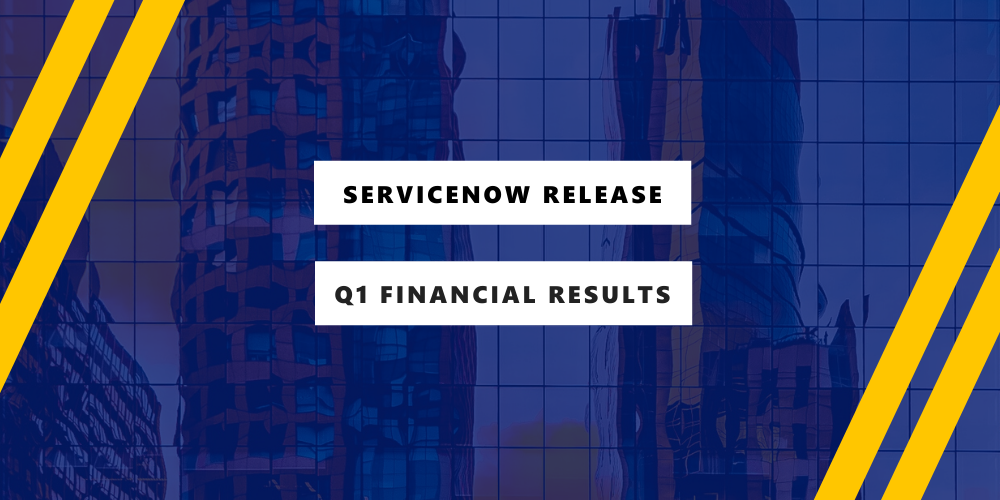 Amidst a turbulent backdrop across the globe, ServiceNow has posted its financial results for the first quarter of 2020. The news is certainly positive, with subscription revenues totalling $995m, resulting in 34% year-on-year growth.
The company has responded strongly to the Covid-19 crisis, releasing free apps and pledging not to lay off any of its 11,000 workforce throughout 2020, instead focussing on creating another 1,000 positions as well as creating a number of internships to encourage the next generation of talent.
This has been backed up with strong financial results: ServiceNow has welcomed over $1m in net new contract value so far, including the company's second biggest new customer transaction in its history, contributing to a 48% year-on-year growth on annual contract value. With over 900 customers having an ACV over $1m, the ITSM giant is going from strength to strength.
"This pandemic has allowed us to engage our customers in new ways, enabling them to focus on their most critical workflows," said ServiceNow CEO Bill McDermott. "Our Q1 results are a direct reflection of ServiceNow's unique position as the workflow platform to create great employee and customer experiences ‑ even in these challenging conditions."
As businesses around the world continue to look at ServiceNow as the powerful answer to unlocking productivity for their employees, the company remains positive that it's in a strong financial position to weather the storm that Covid-19 has created.
"We are working closely with our customers to support them in this challenging environment," added ServiceNow CFO Gina Mastantuono. "In Q1, we exceeded the high end of our guidance for subscription revenues and billings and delivered another strong quarter of operating profit and free cash flow."
"With our recurring revenue model, we are in a strong financial position to manage through near‑term uncertainties and for long‑term growth. We continue to focus on customer‑driven innovation and remain confident in our path to $10 billion in revenue and beyond."
Future financial performance
Its forecast for the remaining quarters has taken into account the temporary effect that its customer base in highly affected industries will have, with the expectation that ServiceNow will be in a position to continue their growth by the end of 2020. They've also acknowledged that forecasts could be amended as the world reacts to the current crisis, but the story coming out of Santa Clara is certainly encouraging.
While the middle of the year is likely to be a challenge for most organizations across the globe, including ServiceNow, the software giant looks set to be one of those who succeed in 2020, allowing them to continue benefitting businesses everywhere.
Struggling to fill a ServiceNow vacancy?
Upload your job with us, and within 48 hours you'll receive a list of suitable and highly skilled ServiceNow professionals.