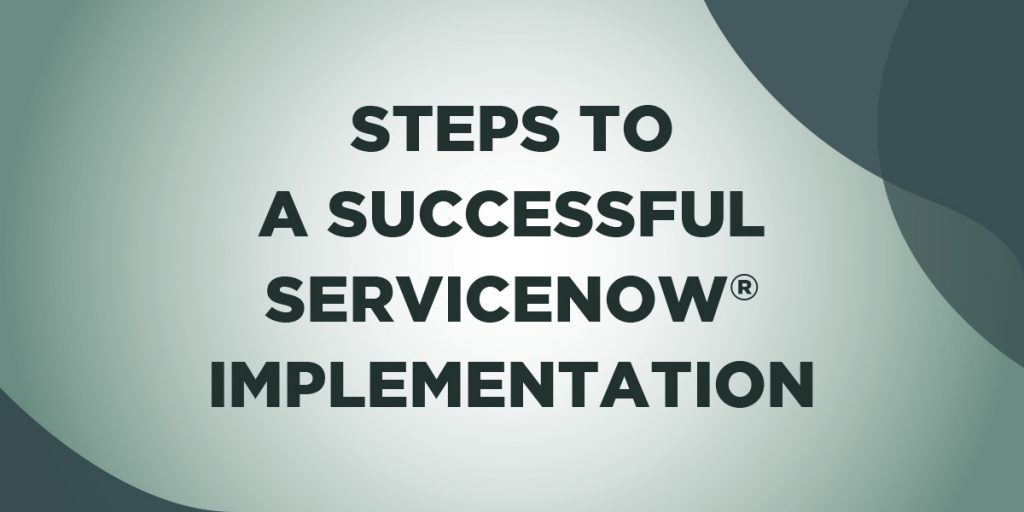 Congratulations! You're about to start your new ServiceNow implementation. There are some critical things to think about before you dive headlong into a project of this kind. Unlike some other tools, this transformative platform isn't something you can mark as complete once the project management office moves on.
1. How long is a piece of string?
Your first question will probably be 'how much time does it take to implement ServiceNow?' Well, the unhelpfully vague response to this question is that it takes as long as you want it to. The platform comes with a heap of out-of-the-box content that supports a greenfield implementation, which means you could start as soon as the papers are signed! That's not what I'd personally recommend, but it's an option.
The reality is that your organization will have several key foundational data points that will inform the growth of the platform. Things like single sign-on (SSO) create a much smoother experience, and proper role and provisioning management ensures your license costs remain realistic.
There is also SIM (ServiceNow Implementation Methodology), which is a hybrid of waterfall and agile. SIM ensures all requirements are captured upfront, but meaningful results are seen at regular checkpoints throughout implementation to ensure the business can see things take shape mid-project. This is much more preferable than being shown something after three months of silence, and it being nothing like the promised product. I've been involved in implementations that have followed a 'quick-start' approach (approximately 12 weeks) and projects that have been running for more than two years, and the key in both of these scenarios is not the end product, but having regular checkpoints throughout.
Whatever gets delivered at 'go-live,' the platform cannot, and must not, stay static and new ways of working need to incorporate what should have been distilled in the SIM-style project. In short, the platform is never finished, and a commitment to continue its development alongside the business is a must for the implementation to be successful.

With this in mind, here are a few key points to keep things on track:
Upskilling or enablement activities for the team that will own the platform when the project team is done.
Get essential process or product owners used to regular show and tells. If they want something but can't be bothered to test it, they won't benefit from the offerings available.
Prioritize critical capabilities that will be beneficial for the long term like SSO. This is not something you want to push to a Phase Two or beyond because it will likely never get done properly.
Plan for the upgrades. ServiceNow is more transparent about the landing dates of platform upgrades, and you should prepare in advance to take advantage of the new capabilities. Which leads nicely onto…
2. The platform is alive
ServiceNow shares its roadmap regularly with their customers. It's vital to keep an eye on that as a platform owner. There will be things your organization and stakeholders are crying out for that will suddenly turn up in a keynote somewhere. Now you don't have to plan development time for that cool new feature, you just have to make sure you can upgrade. You can save yourself a lot of pain if you think carefully about how you develop.
Like I mentioned earlier, out-of-the-box content is prevalent across the platform. Some areas (ITSM, for example) are more rounded than others, due to their maturity and presence across the ServiceNow community. I work with people who were involved in the first-ever enterprise implementation before ITSM was a product. What new customers benefit from now is part of that ongoing relationship with ServiceNow. They want as much available without development as possible. Every business is unique, but the core of the activities can find commonality in the practices laid out here.
ServiceNow is a capable platform, and when you ask "can ServiceNow do this?", the answer is almost always a resounding "yes!" But should it do what you're asking it to? That's the real question.
Looking to improve your ServiceNow dream team?
Upload your job vacancy and we'll send you a list of suitable and highly qualified candidates within 48 hours.
The truth is that while you can optimize it throughout its lifetime, the aim should be to avoid constant, reactionary change. A healthy roadmap is essential to ensure you end up with a platform that matures with your organization. Without a clear idea of where your organization is headed, ServiceNow will end up unbalanced; having a lot of customized capability based on today's priorities that don't offer long term value to the business. But it also needs to be contextual, asking the all-important question "how does this serve our organization's direction or purpose?"
When I spoke at the UK leg of the ServiceNow Future of Work tour, one of my points of discussion was focusing on the why of ServiceNow. They want to make the world of work operate better for people. If you know why it was built, you know what it should be used for. This can help define your can and should question responses.
Ultimately, with this kind of transformative technology being rolled out, everything in your organization should be up for grabs. It's all very well to have technically brilliant solutions, and enough resource to deliver it quickly, but if your organization doesn't want to change, the project is doomed before you even start.

3. Culture change required
The workforce is, of course, the biggest obstacle to change in an organization. Some business functions are easier to transform than others because they are used to it. Most often, this is the technology team.
ServiceNow has grown to offer solutions across the entire enterprise. The natural fit within ITSM has made the implementation of new tools into an IT department relatively plain-sailing. However, how do you put good and effective technology into departments that don't have that technology background?
The methodology behind the platform can assist with getting those departments on board; making the world of work better for people. Sometimes, a team can't see past their current way of working, which may already be getting results, to get the new tech transformation that you're offering them. How do you engage with the HR function as well as the SecOps?
If you make four simple decisions, the growth of a common platform in an organization becomes much smoother.
1. Get buy-in first
Trying to change everything at once is always a mistake if you don't have everyone on board yet. When you have buy-in from one area of the business, that can be used to continue the work elsewhere. The success of efficiencies and capabilities in one part of the organization can make other parts warm to the idea that change is good.
2. Find a common language for all departments to use for platform capabilities
ServiceNow, for all the good it does, is and always will be built by developers and technologists. That's fine because it's a technology company. But when you take the architecture of something like the GRC offering, terminology can get contentious, and it will vary from company to company what is meant by "Risk" or "Issue" or "Control." I've been in conversations that have been derailed because the experts in the function can't get to grips with 'best guess' terminology from a generic offering. Avoiding these through education upfront can mean the platform can be shown as being valuable to their needs, rather than getting distracted with contentious words.
3. Get good people in each discipline sharing knowledge
Sharing success to open up new parts of the organization to a single platform is a good idea. Cross-pollination of innovative ways of working into parts of the business already using ServiceNow is better. The last thing you want is for two very similar applications to be built, when, with a bit of data segregation, you can segment use without wasting development time. Having a community of power users in every department means you can share good ideas and mature your organization into more innovative and efficient ways of working at pace.
4. Identify processes that should be rewritten
One thing that prevents change is the processes that people hold so dear. Yes, technology should support processes, but processes are not without fault. One of the key threads on this subject is the out-of-the-box capability of the ServiceNow platform. Making an implementation a success is not as simple as taking a process and automating it. Sometimes you need to look at the process and see how much of your end goal it achieves when left untouched. This isn't as easy as it seems at first glance. Some departments have the appetite to change processes if it improves efficiency whereas others barely have a process on a Post-it note, but they will quickly be able to identify if ServiceNow is getting their personalized working practice wrong.
Measuring success
To summarize, all of this work involves more than just talented Developers or good project management. Process Architects and subject matter experts are also crucial to get things for a successful day one go-live. And don't be afraid of the phased approach; Big Bang vs. Incremental should be an ongoing conversation, but success is not to be measured by how effectively you hit the deadline and whether you came in under budget. Success should always focus on business impact, and it can't really be measured for at least six months after the implementation has been rolled out.
Want access to the best ServiceNow professionals on the market?
Use our Candidate Search to find your next great ServiceNow hire!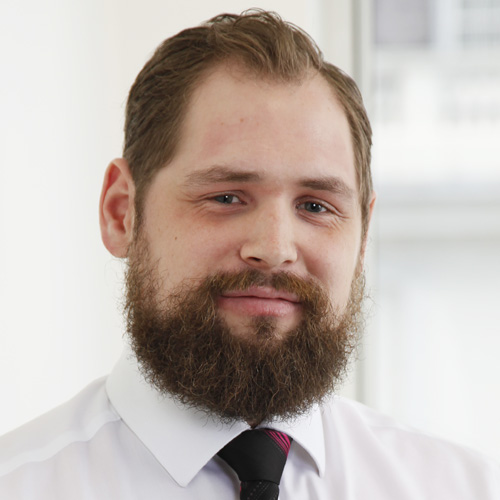 Toby Isaacson has been working with organizations for many years, transforming their MI to improve business performance by encouraging transparency to bring about positive culture change. He has been working on the ServiceNow platform for five years, specializing in Performance Analytics. He is a trusted voice in the best practice use of analytics on the platform and is a regular speaker at their annual conferences.