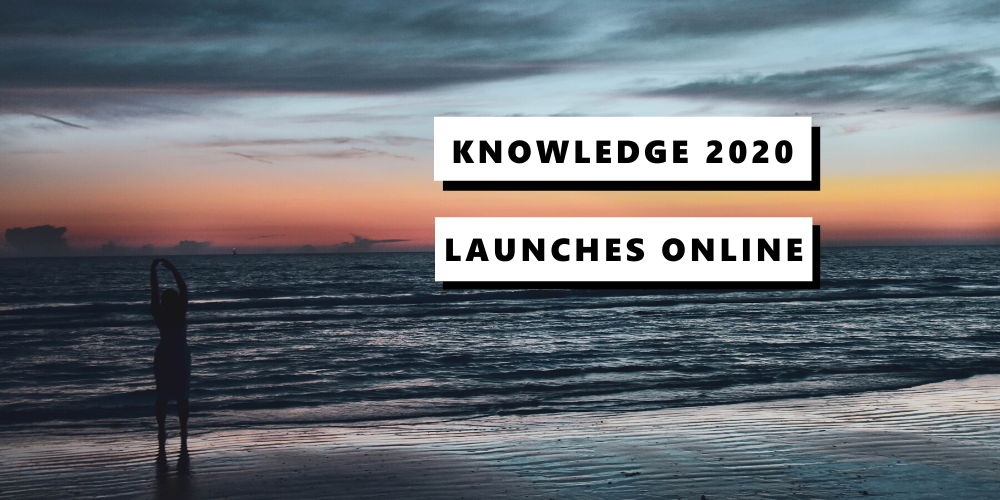 Knowledge 2020 has launched online, making it easier than ever for the ServiceNow community to come together to learn and develop.
The annual event, which was due to take place in May, has been forced into a digital alternative due to the COVID-19 outbreak. Moving this year's event online means it's set to be the biggest yet.
Knowledge 2020
Kicks off May 5, 2020
Was set to be hosted in Orlando
Usually attended by 20,000+ people
At a time when businesses around the world are looking to speed up their digital transformation, the Knowledge 2020 Digital Experience will focus on how ServiceNow can do that through the power of its workflows, allowing for the better employee and customer experiences that are in even greater demand as we approach the "new normal".
---
How much should you be paying for a ServiceNow developer?
Find out the latest salary averages for ServiceNow professionals across the world with the Nelson Frank Salary Survey; the ultimate guide for anyone looking to hire top ServiceNow talent.
---
What to expect from Knowledge 2020
The event is free to register, and will run for six weeks. It'll feature over 400 hours of content, produced by members of the ServiceNow community, including Bill McDermott, in work-from-home environments. New channels, sessions and content will be available each week, with each channel being dedicated to separate workflows, containing a mixture of keynotes, breakouts, demos and live labs.
"The unprecedented environment we all find ourselves in is showing C‑suite business leaders worldwide that work can be done well anywhere, anytime. When employees have flexible, agile modern workflows to do their jobs when, where and how they need to, productivity doesn't drop, it increases. Engagement improves. Work gets better."
Bill McDermott, ServiceNow CEO
Keynotes will include examples from companies including Lowe's, Delta and American Express Global Travel, talking about how they're achieving great experiences as well as unlocking better productivity. Washington State Department of Health, who created their own emergency operations app, one of four free COVID response apps available to ServiceNow customers, will also feature.
With businesses around the world looking to use ServiceNow to support their post-COVID workforce, the event will provide a valuable insight into the workflows that can do this and how, ensuring customers can truly harness the platform's potential.
---
Be the first to know about the jobs you want.
Get the latest hand-picked ServiceNow roles direct to your inbox with our jobs by email service.
---
"ServiceNow not only delivers organizations solutions to safely manage the return to company workplaces, but also enables the modern enterprise workflows required to create new ways of working. We're not just helping companies reopen for work, we're helping our customers reimagine how works gets done," McDermott added.
Whether you're looking for ServiceNow best practices, or want to know how the platform will allow a better return to work experience beyond the current pandemic, it's set to be an invaluable resource that's available to all across the ecosystem.
The 2020/21 Nelson Frank Salary Survey is here!
Want to know more about the ServiceNow ecosystem? This free publication provides a unique insight into the community, from platform trends to remuneration. Complete the form below and receive your PDF report in seconds.