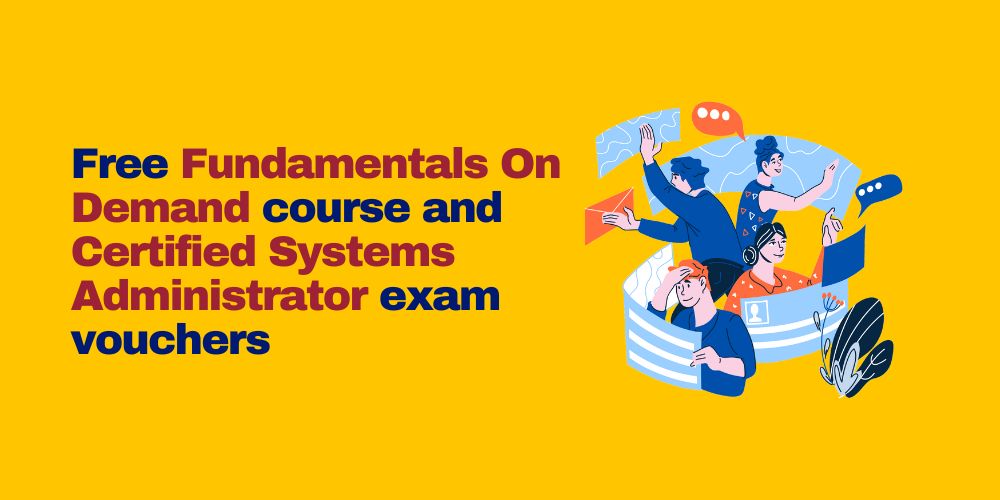 Whether you're looking to upskill in your existing ServiceNow role or you're looking for new career opportunities, certifications are a great way to prove your knowledge and application of advanced ServiceNow skills.
And luckily for you, the ServiceNow Fundamentals On-Demand course and Certified System Administrator (CSA) exam voucher are both being offered free of charge until August 31st, 2022.
Ready to get ServiceNow certified?
Secure your free on-demand course and exam voucher today
Certifications are a fantastic way of levelling up both yourself and your team. Findings from our latest Nelson Frank Careers and Hiring Guide back this up, with survey respondents citing the following benefits after gaining a certification:
54% felt like they were more marketable to employers
43% reported increased efficiency in their role
40% cited improved career progression opportunities
38% gained more trust from their employer
34% said their salary increased by an average of 29%
If you're an experienced hiring manager with an established team or you are just starting to build your own team of ServiceNow experts, this is an excellent offering to your employees that won't cost you anything but time. In the Nelson Frank Careers and Hiring Guide, ServiceNow professionals told us why they consider certifications to be important:
Employers look out for certifications
They show credibility
They demonstrate a commitment to learning about ServiceNow
They're evidence that candidates have an understanding of ServiceNow
Crucially, the number one reason why ServiceNow migrations face delays or challenges is a lack of appropriate skills internally (52%), with a lack of skills in the market also featuring in the top 10 (18%).
"Building the talent-pool of job-ready ServiceNow professionals is a huge priority for our business. Many of the world's largest organisations are turning to ServiceNow to support and accelerate their business transformation, so we're seeing huge demand for people with ServiceNow skills from our customers and partners," says Ani Vemulpad, Skilling Program Lead A/NZ, ServiceNow. "This is a perfect opportunity for anyone looking to gain new skills, improve employment prospects, and help drive transformational change in some of the world's most innovative organisations."
There's never been a better time to get certified, and this is a fantastic offer, so be sure to sign up today!
Learn more about the ServiceNow community
Download your free copy of the Nelson Frank Careers and Hiring Guide – the ultimate guide to careers and hiring in the ServiceNow community.